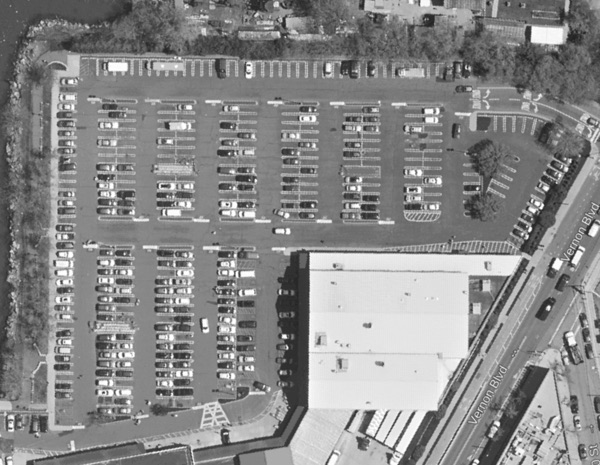 Data sourced from NYC Department of Information Technology and Telecommunications (DoITT) via NYC Open Data Planimetrics basemap with Parking Lot features.
Planimetrics records 20,714 Verified lots covering 377.7 million sqft Verified
The available spaces in each of 20,714 lots was estimated using 350 sq ft per parking space rounded down to the nearest number of whole spaces per lot. Because this dataset includes an unknown double count of DCA licensed parking lots 46,751 spaces were subtracted from the final estimate.
350sq ft was chosen as the estimated sq ft per space in an average parking lot. For reference an acre lot (43560 sq ft) can fit between 80 and 170 cars in a self-parking style lot which is between 550 sqft - 256 sqft per car. Smaller lots or valet parking lots often achieve a much denser sq ft per parking space.